The latest and most comprehensive coverage of local News, Sports, Business, and Community News stories in the Klamath Basin, Southern Oregon and around the state of Oregon from Wynne Broadcasting's KFLS News/Talk 1450AM / 102.5FM, The Herald & News, and BasinLife.com, and powered by Mick Insurance, your local health and Medicare agents.
Wednesday, March 23, 2022
Klamath Basin Weather
Today Sunny, with a high near 71. Mostly clear overnight with a low around 35.

Thursday Areas of frost before 7am. Otherwise, sunny, with a high near 73. Calm wind becoming southwest 5 to 9 mph.
Friday Mostly sunny, with a high near 71.
Saturday Mostly sunny, with a high near 71.
Sunday Mostly cloudy, with a high near 62. Overnight a slight chance of rain before midnight. Snow level 7100 feet lowering to 6200 feet after midnight . Mostly cloudy, with a low around 40.
Monday A slight chance of rain. Snow level 6100 feet rising to 6700 feet in the afternoon. Partly sunny, with a high near 54.
Oregon reports 269 new confirmed and presumptive COVID-19 cases, 8 new deaths
There are eight new COVID-19-related deaths in Oregon, raising the state's death toll to 6,983, Oregon Health Authority (OHA) reported at 12:01 a.m. today. OHA reported 269 new confirmed and presumptive cases of COVID-19 as of 12:01 a.m. today, bringing the state total to 701,992.
The new confirmed and presumptive COVID-19 cases reported today are in the following counties: Benton (5), Clackamas (18), Clatsop (2), Columbia (2), Coos (2), Curry (2), Deschutes (13), Douglas (7), Grant (5), Hood River (3), Jackson (19), Jefferson (1), Josephine (10), Klamath (6), Lake (1), Lane (42), Lincoln (1), Linn (7), Malheur (1), Marion (15), Multnomah (55), Polk (8), Tillamook (1), Umatilla (5), Union (1), Wasco (3), Washington (26) and Yamhill (8).
Good news on the local front in the fight against Covid-19. Sky Lakes Medical Center reports just 20 inpatients in their facility with Covid-19, 8 of those have been vaccinated and 1 both vaccinated and boosted.
The hospital says their Positive test rate is 1.9%. A low percentage of positive COVID tests suggests enough widespread testing in Klamath County to detect most new cases.
On Tuesday March 22nd, 2022, at 6:32 am, the Klamath County Sheriff's Office deputies responded to the 4400 block of Barry Avenue on a report of a disturbance.
It was reported that Keith Russell Sheldon Mulvey, 48 of Redding, CA, had attempted to set fire to an occupied residence and then fled the scene.
Deputies arrived on scene and discovered Keith Mulvey arrived at the residence earlier in the morning to "spend time" with the home owner. Mulvey was asked to leave the residence because there was a child inside. A verbal argument ensued between the two, then Mulvey left the residence and stated, "watch this."
A few minutes later, the home owner said they smelled smoke and walked outside to investigate. They observed flames described as 12' high, at the back of the residence and Keith Mulvey was walking away from it.
The home owner rushed towards the fire, moved several items that were on fire and close to the residence. The home owner then extinguished the flames with a garden hose, sustaining minor burns in the process. The child was unharmed.
Several hours later, members from the Klamath Falls Police Department contacted Keith Mulvey near the intersection of Martin Street and Garden Avenue. Deputies responded and took Mulvey into custody without further incident.
Mulvey was transported to the Klamath County Jail where he was lodged on charges, Arson I, Reckless Endangering and Criminal Mischief I. This incident is still under investigation. If you have information that can assist, please contact the Klamath County Sheriff's Office Tip-Line at 541-850-5980.
On Tuesday, March 22nd, 2022 at 1:14am, Klamath County Sheriff's Office deputies responded to a reported disturbance in the 200 block of Lalo Avenue, in Chiloquin, where a male subject was breaking windows at a residence in the area.
While deputies were in route, a second caller reported that shots were being fired in the area and it was reported two people had been struck by gunfire.
Deputies arrived on scene and found a 21-year-old male had been shot in the leg and left side by a shotgun. He was treated by deputies on scene. While deputies were looking for the shooter a second male, 23 years of age, was contacted who had also been shot. Both were transported by Chiloquin Fire & Rescue to Sky lakes Medical Center for non-lifethreatening injuries.
Preliminary investigation revealed that 19-year-old Stone Reed was responsible for the shooting. Deputies later located Stone Reed during a traffic stop that was made on a West Chocktoot Street, where he was taken into custody without incident.
Stone Reed was lodged at the Klamath County Jail for Attempted Assault I x 2, Assault II x 2 and Unlawful Use of a Weapon x 2 This incident is still under investigation. If you have information that can assist, please contact the Klamath County Sheriff's Office at 541-883-5130.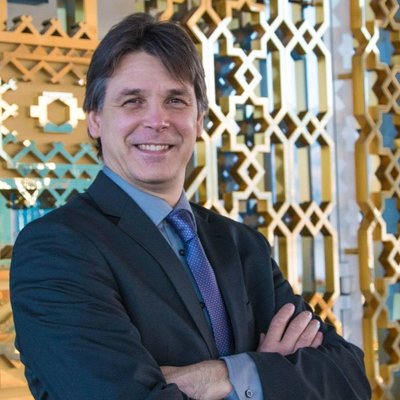 Todd Gessele hopes to bring his business acumen and some new blood to Klamath County politics.
Gessele is running for an open seat on the Klamath County Board of Commissioners.
Other candidates include former Klamath Falls police chief Dave Henslee, conservative activist Allen Headley and Brandon Fowler, who serves as the county's emergency manager and public information officer for the Sheriff's Office. Election day is May 17.
The candidates are looking to fill a seat left vacant by the resignation of Commissioner Donnie Boyd in January. Gessele and his family moved to Klamath Falls in 2021. He said his wife, Gioni, is from Bend.
Gessele said he has grant writing experience he hopes will bring in more funds for local efforts — including hiring more law enforcement officers. He said the community needs to figure out how to handle issues such as homelessness.
Street Division crews will be closing the east bound and west bound outer lanes on the S. 6th Street Viaduct for bridge inspection on March 23, 24 and 25 from 7:30 a.m. to 5:00 p.m.
Traffic control will be set in place. Streets Staff thanks our citizens in advance for proceeding with caution in areas where crews are working. Work may be delayed or canceled due to weather, equipment break-down or unexpected emergencies.
If you would like more information about this topic, please call City Public Works Department at (541) 883-5385.
The Assistance League of Klamath Basin (ALKB) is pleased to announce the Rogue Credit Union has donated $2,000 to be used exclusively for supporting ALKB's signature philanthropic program, Operation School Bell (OSB)®.
The funds will be used to allow more of the Klamath Basin's children needing help to take part in ALKB's OSB program aimed at addressing the basic issues of neglect, health, and education. The OSB program helps children to be successful, to maintain school attendance, and enhances their self-esteem.
This support will provide access to clothing and other necessities for students grades K-12 who need assistance in purchasing these items. By providing essential needs, ALKB transforms lives, strengthens our community, and helps families to flourish.
Beginning as a 10-teacher, member-owned cooperative in 1956, Rogue Credit Union has grown to a financial cooperative serving over 184,000 members. Rogue is committed to improving the lives of its members and of our communities through its local programs. It works to create stronger and healthier communities for us all.
To learn more about the Assistance League, please visit our website https://www.klamathbasinassistanceleague.org/ or visit our Facebook page.
Comedian Steve Hytner will be bringing his live stand-up comedy act to the Ragland this Saturday at 7:30 p.m.
This event will be held on the main stage at The Ross Ragland Theater, featuring comedians Steve Hytner and and Kiry Shabazz.
MC-ing the event is local business owner Jim Turner of Retro Room Records and Hurricane Andrew.
Actor and comedian Steve Hytner made his mark on television history as Jerry's wannabe-protégé, Kenny Bania, on "Seinfeld." Seinfeld may have considered Bania a hack, but the man behind the jokes is the real deal.
Hytner's used Bania as a springboard and he's been busy ever since, landing roles on TV shows including Hung, CSI: NY, Modern Family, Mike and Molly and the King of Queens.
You can catch Hytner's full stand-up performance live and in-person at The Ross Ragland Theater in Klamath Falls on Saturday at 7:30 p.m. Purchase box seats for a meet and greet experience with the comedian in their cultural center before the show. For more information about the event visit Ragland.org.
Prescribed Fire returning to Sprague River Park
LAKEVIEW, ORE. – The Bly Ranger District, USFS, plan to conduct prescribed fire operations in the Sprague River Park. Firing operations are planned to start on Wednesday, March 23, 2022.
The prescribed fire activities will focus on burning approximately 200 acres within the park boundary.
It has been over a decade since there has been prescribed fire on the park's landscape. The purpose of the burn is to naturally remove dead and overgrown fuels, return the park to a fire-resistant landscape, and to make it safer for public use.
Smoke will be visible from the community of Bly. The smoke could also impact the Gearhart Wilderness, and roadways, in the general vicinity of this project.
Sprague River Park will remain closed during operations until deemed safe for public use. Fire personnel and vehicles will be visible to the public. Motorists are reminded to slow down and drive with heightened awareness when passing through active project area.
The Fremont-Winema National Forest is part of a fire-dependent ecosystem. Fire on the landscape is critical to overall ecosystem functioning and the sustainability of local communities, watersheds, and wildlife habitat.
For more information and current updates, check online at Facebook at facebook.com/SCOFMPFireInfo
Around the state of Oregon
Law enforcement is investigating a murder in downtown Medford early Wednesday morning. At approximately 1:47 a.m. Wednesday, Medford Police officers were dispatched to a reported stabbing outside Rumors Lounge on N. Riverside Avenue.
Upon arrival, patrol officers found an unresponsive female victim suffering from an apparent stab wound. The Medford Fire Department and Mercy Flights Ambulance responded to render medical aid; however, life-saving efforts were unsuccessful. The victim was pronounced deceased at the scene.
The victim has been identified as Brittany L. Lovrovich, 31. (next of kin has been notified) Case: 22-4785
Medford Police Department Detectives and Jackson County Sheriff's Office Detectives are actively investigating the case at this time.
Anyone with information is asked to contact Medford Police Detective Brandon Amaya at 541-774-2297. Further information is expected to be released in the coming days.
Oregon's Unemployment Rate Drops to 4.0% in February
Oregon's unemployment rate dropped to 4.0% in February, from 4.2%, as revised, in January. Oregon's unemployment rate dropped rapidly from its peak in April 2020 through late 2021, and is now at its lowest level since prior to the pandemic-induced recession in March 2020 when it was 3.5%. The U.S. unemployment rate was 3.8% in February and 4.0% in January.
In February, 59,000 Oregonians had been unemployed for less than six months, which was near the lowest number in two decades. Meanwhile, 24,000 Oregonians had been unemployed for more than six months, as the number of long-term unemployed decreased rapidly since hitting a recent peak of 65,000 in April 2021.
In February, Oregon's nonfarm payroll employment rose by 12,300 jobs, following a revised gain of 5,100 jobs in January. This was the largest monthly gain since July 2021 when 34,800 jobs were added.
In February, gains were largest in leisure and hospitality (+3,500 jobs), construction (+2,300), health care and social assistance (+1,600), and professional and business services (+1,200). Eight other industries each added between 200 and 900 jobs. None of the major industries had a substantial job loss in February.
Crash Kills Motorcyclist on Wagner Creek Road 90-degree Blind Corner
JCSO Case 22-1485
TALENT, Ore. – A motorcyclist has died after crashing into a passenger vehicle on the 90-degree blind corner near the 6000 block of Wagner Creek Road in Talent.
At 5:10 pm Ashland Fire and Rescue responded to the scene with Jackson County Sheriff's Office (JCSO) and Talent Police Department and began rendering aid. The motorcyclist was transported to a local hospital where he ultimately succumbed to his injuries. Next of kin has been notified, the motorcyclist was Matthew James Roberts, 29, of Ashland.
Jackson County Serious Traffic Accident Reconstruction (STAR) team and JCSO Medical Examiner detectives responded to investigate the accident. Preliminary investigations indicate the 1996 Harley Davidson motorcycle was traveling northbound on Wagner Creek Road when it left the lane of travel for unknown reasons and crashed into the front of the 2020 Volvo passenger vehicle. The driver of the Volvo was transported to a local hospital for non-life-threatening injuries.
The investigation is ongoing, awaiting findings from the STAR team and a toxicology report. STAR team consists of investigators from JCSO and Medford Police Department. Jackson Co. Sheriff's Office
A 33-year-old Medford man faces felony gun and drug charges after leading police on a high-speed chase in the Mt. Shasta area on March 14.
The Siskiyou County Sheriff's Office reported that a Jeep Cherokee driven by Anthony Ross Minneci veered off South Old Stage Road at approximately 10:21 p.m.
When a SCSCO deputy tried to pull the Jeep over it tried to evade the police reaching speeds up to 90 miles per hour. SCSO reports the deputy "had to make evasive maneuvers to avoid being struck by the Jeep."
Minneci eventually stopped the Jeep near Mt. Shasta City Park and tried to flee on foot. He was apprehended by SCSO and the California Highway Patrol.
A man has been indicted by a federal grand jury for allegedly operating Oregon's largest known "ghost gun" manufacturing workshop from the basement of a home in Salem.
Tyler Ray Harnden, 29 of Salem, has also been charged with allegedly distributing fentanyl and heroin as well as illegal firearms possession.
Federal agents and local police raided Harnden's house in Salem on Feb. 16. The operation included drill presses and other firearms manufacturing equipment. Police also seized ammunition and 200 counterfeit oxycodone pills containing fentanyl. Investigators also allege Hamden was paying others to purchase firearms for him in exchange for fake oxycodone pills made with fentanyl.
Another search of a relative's home resulted in police seizing four gun safes and 63 guns allegedly belonging to Harnden. He could face life in prison, according to prosecutors.
A public opinion poll is looking at Oregonians' perspectives about health for three different topics: racial equity, COVID-19 and America's politics.
The results vary. Portland-based Oregon Values and Beliefs Center (OVBC) says today it conducted the research as a community service. OVBC describes itself as an independent and non-partisan organization and an Oregon charitable nonprofit corporation.
The survey shows 59% of Oregonians support the Black Lives Matter (BLM) movement as 33% oppose it. In response to another question about the social impact of the Black Lives Matter movement making the nation's racial culture better or worse in response to the murder of George Floyd, Oregonians are almost evenly split.
Regarding COVID-19, the public opinion pollster says Oregon's biggest concern about COVID-19 effects on hospitals and schools involves hospital staffing. It says 81% of Oregonians feel very (50%) or somewhat (31%) concerned about hospitals lacking staff to treat and oversee patients. It says Oregonians worries are down slightly from October 2021, when 86% of Oregonians were concerned about this potential problem.
Finally, OVBC found 48% of Oregonians feel K-12 schools are doing a good job keeping students safe and minimizing the spread of COVID-19, 21% think they are not doing a good job, and 30% do not know.
A search is underway in southern Oregon after a missing California man's dog was spotted near the town of Trail.
Police say Tyler Evans went missing in early March while with his black and white dog. The town of Trail is about an hour north of the California border. The Jackson County Sheriff's Office is asking for anyone who might have seen Evans or his dog to contact them.
The Cathedral Hills Espey Trailhead in Grants Pass is a popular spot to hike, bike, and go horseback riding.
Lately, it's been a hazardous area because of the dead trees surrounding the trailhead. The Bureau of Land Management is using horse logging as a more sustainable and enjoyable way for the trail. Clearing these dead trees will help prevent future wildfires. Douglas firs and pine trees have been hit the worst by drought and insects that kill native trees.
Using horses to haul the tree logs out cuts down on fuel they would have to use for heavy machinery. Today, community members who were hitting the trails were pleased to see horses instead of machines. They said it's a lighter way to get the dead and dying trees out of the trials and much quieter. The BLM will continue doing this work for the rest of the week.
They'll move towards a different area in Cathedral Hills where more tree clearing will take place.
Increased Emergency SNAP Benefits Continue in April
Most Oregonians who receive SNAP benefits will continue to receive temporarily increased emergency food benefits in April
Approximately 399,000 SNAP households will receive approximately $65 million in extra food benefits in addition to their regular SNAP benefits
Find resources to meet your basic needs: Dial 2-1-1, or text your zip code to 898-211, www.211info.org
Most Oregonians who receive Supplemental Nutrition Assistance Program (SNAP) benefits will receive emergency allotments in April.
The federal government has approved emergency allotments every month since March 2020. This gives SNAP recipients additional support during the COVID-19 pandemic.
In April, approximately 399,000 SNAP households will receive approximately $65 million in extra food benefits in addition to their regular SNAP benefits.
"We know that many rely on these additional emergency food benefits to get enough healthy food for themselves and their families," said Claire Seguin, deputy director of the Oregon Department of Human Services (ODHS), Self-Sufficiency Programs. "We also know that many Oregonians are still struggling to meet their basic needs and we encourage them to contact our partners at 211 and the Oregon Food Bank for support during this difficult time."
Current SNAP households will receive emergency allotments on April 12. Emergency allotments will be issued April 29 or May 3 for households who did not receive benefits in the first monthly issuance.
SNAP recipients do not have to take any action to receive these supplemental benefits as they will be issued directly on their EBT cards.
More information about emergency allotments is available at https://www.oregon.gov/dhs/ASSISTANCE/FOOD-BENEFITS/Pages/Emergency-Allotments.aspx.
Questions about your SNAP benefits should be directed to the ONE Customer Service Center at 1-800-699-9075.
If your household receives SNAP and your income or the number of people in your household has changed, it could impact your benefits. It is important to make sure ODHS has the most up-to-date information.
You can report any changes to your income or household in many ways:
Online at: ONE.Oregon.gov
By mail at: ONE Customer Service Center, PO Box 14015, Salem, OR 97309
By fax at: 503-378-5628
By phone at: 1-800-699-9075 or TTY 711
Resources to help meet basic needs
Administered by ODHS, SNAP is a federal program that provides food assistance to approximately 1 million eligible, low-income families and individuals in Oregon, including many older adults and people with disabilities. Oregonians in need can apply for benefits, including SNAP, child care, cash assistance and Medicaid. Learn more at https://govstatus.egov.com/or-dhs-benefits. For local resources in your area, such as food or shelter, please call 2-1-1 or reach out to the state's Aging and Disability Resource Connection (ADRC) at 1-855-ORE-ADRC or 1-855-673-2372.
Oregon is getting nearly eight-million dollars from the federal spending bill passed by Congress and signed by President Biden.
Portland International Airport will get nearly four-million dollars to make a runway capable of surviving a Cascadia Subduction Zone Earthquake. Benton County and Central Oregon will get funding to build emergency operations centers. The Oregon Native American Chamber will get funding for economic development.
Oregon's suicide rate appears to be on the decline, though it still remains above the national average.
The Centers for Disease Control and Prevention reports Oregon had 833 deaths in 2020, which is 73 less than in 2019. The number youth suicides declined 14-percent.
Oregon was ranked 11th in the nation and its now 18th. Oregon Health Authority Behavioral Health Director Steve Allen says that while the decline in suicides is encouraging, more work needs to be done to prevent youth suicides.
Cottage Grove Named Oregon Tree City of the Year for 2022
Oregon's Tree City of the Year for 2022 is Cottage Grove. This town of about 10,800 people in southern Lane County was selected for the honor by the board of the non-profit Oregon Community Trees and staff with the Oregon Department of Forestry's Urban and Community Forestry Assistance Program.
Mayor Jeff Gowing will acknowledge the honor as part of Oregon Arbor Month during a community tree-giveaway in Cottage Grove on Saturday, April 2.
Kristin Ramstad, Manager of ODF's Urban and Community Forestry Assistance Program, said the award is given to one Oregon city each year that has shown leadership in the continued development of urban forestry management for the benefit of residents.
"Cottage Grove earned this award because, in the 28 years that it has been recognized nationally as a Tree City USA, it has demonstrated a desire to grow a healthy urban forest, improving the livability and quality of life for its citizens and future generations," said Ramstad.
Oregon Community Trees President Mike Oxendine said the award "Recognizes the efforts Cottage Grove is making to reach their larger goal, which is to maintain, preserve and improve their urban forest."
Cottage Grove City Planner Eric Mongan puts it this way, "Being recognized as a Tree City USA community has changed our way of thinking about our urban forest. From adopting an approved street tree list to holding annual Arbor Day celebrations, having Tree City USA status has raised local awareness of proper care and management practices of public and private trees. Our Urban Forestry Committee, City staff, and residents can now also take pride in earning Tree City of the Year."
Cottage Grove has received five Tree City USA Growth Awards since 2015. The Arbor Day Foundation presents Growth Awards annually to Tree City USA communities demonstrating higher levels of tree care and community engagement. Examples of the City's Growth Award accomplishments are:
creation of a special fund to buy trees, support new tree maintenance and fund community education and Arbor Day activities;
acquiring 4.87 acres of streamside land for parks and open space
completing a tree canopy survey using i-Tree Canopy
recycling and reusing woody debris from branch and leaf pickup programs and tree maintenance operations
adding two new urban forest committee members.
Chris Senters, the City's arborist, is an International Society of Arboriculture Certified Arborist. He provides his technical expertise and guidance to City staff and the Urban Forestry Committee and leads a City tree pruning/removal crew. The City is also exploring other ways to use his knowledge and skills to benefit the community.
The City's Urban Forestry Committee was created in 1994 to assist the City Council with tree-related policies. Committee Chair Reilly Newman describes its mission as "To grow awareness of what trees do for our community and to build a lasting tree legacy for future generations."
Committee members are also:
studying a legacy or heritage tree program
revising their approved street tree list
planning later this summer to begin developing the City's first inventory-based urban forest management plan Oregon Dept. of Forestry
First-Time Raffle Player Wins $1 Million Top Prize
A first-time Raffle player won $1 million after learning about the game from her boyfriend. Janelle Visaya of Corvallis claimed her $1 million prize Thursday after using the Oregon Lottery app to check her tickets on the day of the Raffle drawing.
Visaya said when she let her boyfriend know, he was also very happy, surprised and glad he had pointed out the game to her. Visaya bought the winning ticket, number 089715, at the Corvallis Fred Meyer in early February.
The company will receive a 1-percent winner bonus of $10,000 for selling the top winning ticket. A Fred Meyer spokesperson said they congratulate Visaya on her big win. With more than 1,800 prizes, Oregon Lottery Raffle winners can be found in every corner of the state. With 300 prizes of $500 and 1,500 prizes of $100, players should check their tickets as many of the smaller prizes remain unclaimed.
Oregon Senators Request Funds for Port of Coos Bay
Several of Oregon's U.S. lawmakers, including Senators Jeff Merkley and Ron Wyden, have asked President Joe Biden to invest in the container port in Coos Bay.
In a letter, the lawmakers said it is important to invest in the country's rural ports because of supply chain issues, job growth and economic benefits.
The lawmakers said establishing a container port in Coos Bay would immediately increase West Coast port capacity by up to 10 percent. The project would also have significant environmental benefits, according to the letter. This is because while other U.S. ports rely heavily on truck transportation, the port of Coos Bay will be the first ship-to-rail port facility on the West Coast.
New Museum Exhibit Marvels at High Desert Dark Skies and Explores Conservation Efforts
BEND, OR — The High Desert boasts some of the darkest night skies in the continental United States.
But with the region's population growth, dark skies are a natural resource being lost. Increasing light pollution emanating from developed areas threatens the health and populations of species that depend on the dark including insects, migrating birds and even humans.
A new, original exhibit examines this issue. Vanishing Night: Conserving Dark Skies in the High Desert opens at the High Desert Museum on Saturday, April 16. The exhibit features breathtaking large-scale imagery of the changing High Desert skies and information about the harm light pollution causes to wildlife. It also offers simple solutions for all residents to cut back their use of artificial light.
"People might not think of dark night skies as a type of natural resource," says Hayley Brazier, Donald M. Kerr curator of natural history and curator of Vanishing Night. "We're excited to inspire visitors to make small changes that can help local ecosystems."
The exhibit examines the ways that light pollution negatively affects wildlife. Given the fact that 60 percent of invertebrates and 30 percent of vertebrates are nocturnal, sky glow can have an overwhelming impact on an ecosystem. For example, moths are critical nighttime pollinators and are also drawn to artificial light. Their populations can be decimated when they exhaust themselves from frantic movement around artificial light. Predators can also easily find them en masse at those sites.
Also, humans depend on circadian rhythms like other animals. Light pollution is associated with hormonal imbalances and higher cancer rates. Artificial light suppresses melatonin, the hormone that fights cancer cells.
For simple solutions that everyone, homeowners and renters alike, can do, a variety of down-facing outdoor lights will be on display and other tips will be shared including putting lights on timers, motion sensors and more.
"Living in an urban area, it's difficult to notice the slowly brightening night sky," says Museum Executive Director Dana Whitelaw, Ph.D. "Vanishing Night helps us build appreciation for both the beauty and importance of keeping night skies dark."
The Museum's popular Natural History Pub lecture series at McMenamins Old St. Francis School in April focuses on light pollution. "For the Love of Dark Skies: Good for People, Ecosystems and the Economy" takes place on Monday, April 4 from 7:00 pm – 8:00 pm and features Mary Coolidge of Portland Audubon and a board member of the International Dark-Sky Association (IDA) Oregon Chapter and Dr. Bill Kowalik, board chair of the IDA Oregon Chapter. Natural History Pub is free, and registration is required at highdesertmuseum.org/natural-history-pub-april. Participants ages 12 and older will be required to show a COVID-19 vaccination card or a negative COVID-19 test taken within 72 hours of the event and a photo ID.
Vanishing Night: Conserving Dark Skies in the High Desert (highdesertmuseum.org/vanishing-night) will be on display through July 10. The exhibit is possible with support from Central Oregon Radiology Associates and the James F. and Marion L. Miller Foundation.
ABOUT THE MUSEUM:
THE HIGH DESERT MUSEUM opened in Bend, Oregon in 1982. It brings together wildlife, cultures, art, history and the natural world to convey the wonder of North America's High Desert. The Museum is a 501(c)3 nonprofit organization accredited by the American Alliance of Museums, is a Smithsonian Affiliate, was the 2019 recipient of the Western Museums Association's Charles Redd Award for Exhibition Excellence and was a 2021 recipient of the National Medal for Museum and Library Service. To learn more, visit highdesertmuseum.org and follow us on Facebook, Instagram and Twitter.