The latest and most comprehensive coverage of local News, Sports, Business, and Community News stories in the Klamath Basin, Southern Oregon and around the state of Oregon from Wynne Broadcasting's KFLS News/Talk 1450AM / 102.5FM, The Herald and News, and BasinLife.com, and powered by Mick Insurance, your Local Health and Medicare agents. Call 541-882-6476.
Thursday, Sept. 14, 2023
Klamath Basin Weather
Today
Sunny, with a high near 87. Light and variable wind to 6 mph.  Overnight clear with a low around 49.
Friday
Sunny, with a high near 88.
Saturday
Sunny, with a high near 89.
Sunday
Sunny, with a high near 87.
Today's Headlines
During Monday's City School Board meeting, Superintendent Keith Brown reported that Klamath Falls City Schools gained 140 students this fall, to a total of 2,881 students.
At the board's first meeting of the new school year, two Klamath Union High students, senior Isabella Coffman and junior Paetin Eckert gave a back-to-school report on their school's first days, and updated the board on activities, sports and other happenings at KU.
Karla Andrade, college and career program coordinator at Klamath Union, presented information to the board on the school's progress with dual credit and early college credits for students there. Andrade underscored the program's growth starting from nine students enrolled in the 2017-2018 school year, to 117 enrolled in the 2022-2023 school year. Andrade's presentation also highlights the savings achieved by students and their families by choosing dual credit options.
Students pay $25 for each three-credit college course through the program, whereas the same class cost as a college student is $304 at Oregon Tech.
These savings have amounted to nearly $500,000 between classes taken at Klamath Community College, Oregon Tech and Southern Oregon University, and are monumental for poverty-level families and students. (Herald & News)
Congratulations to the Favell Museum, celebrating its 51st Annual Art Show and Sale starting tomorrow, on Friday.
The Favell Museum art show and sale will include works from more than 30 artists from throughout the West, according to a recent news release.
The art show will present a range of different mediums, including oils, pastels, watercolors, acrylics, mixed media, bronze and wooden sculptures. According to a news release the exhibition features landscapes, plein-air, Western, figure, still life, wildlife, historical art and more.
A few choice local artists will be among those featured in this year's show and sale, including Stefan Savides.
Judy Phearson, local award-winning oil painter known for her depictions of birds and waterfowl, will also be featured in the show.
An opening reception for museum members and sponsors will be tomorrow during business hours, 10 a.m. to 5 p.m.
Opening weekend for the general public, including artist demonstrations and other events, will be held from 10 a.m. until 5 p.m. on Saturday. And on Sunday, from 11 a.m. until 2 p.m., the museum will host a Sunday Brunch, catered by Clarabell's Catering, with appetizers, mimosas and other refreshments.
Admission to the brunch is $15, and space is limited. To reserve tickets, call 541-882-9996.
An ongoing interactive mural project in Klamath Falls is bringing new color to the downtown area this week.
Klamath Falls Downtown Association, Discover Klamath and the City of Klamath Falls commissioned two Central Oregon artists to create a mural on the side of Thai Orchid on the 900 block of Main Street.
KFDA board member Laty Xayavong said community support for the project provided a portion of the funding with donations made through GoFundMe.
According to Katie Daisy the mural idea was created after the famous Welcome To post cards. Daisy and her co-painter Karen Eland are known for their menagerie of similar murals in communities throughout central Oregon. Commissioned by Visit Central Oregon in 2021, the duo has murals in Madras, Bend, Sisters, Redmond and Sunriver, to name a few. (Herald & News)
Klamath & Lake Community Action Services, Integral Youth Services, Lake of the Woods, and the Klamath Falls branch of the Oregon Department of Forestry are teaming up to help keep families warm this winter.
With an abundance of logs also at Fourmile Campground, Klamath Falls District Ranger Melanie Fullman reached out to Klamath County Commissioner Kelley Minty, inquiring about how to donate the wood to local low-income families.
With a cooperative program already in place between Klamath & Lake Community Action Services (KLCAS) and Integral Youth Services (IYS) sees KLCAS provide IYS a listing of households in need of resources that IYS then collects and delivers. Part of IYS' Fire Fuels Mitigation Work 2 Learn program, youth ages 14-21 have been split into three crews and perform every aspect of fire mitigation from creating defensible spaces around homes to assisting the Klamath Falls Branch of Oregon Department of Forestry with hazard tree identification and removals.
Lake of the Woods (LOW) resort manager and Fourmile campground concessionaire George Gregory said many trees have started to die off around the two areas due to drought stress or from Pine Engraver Beetles infestation.
"When a tree begins to die, it becomes hazardous for visitors of the campsites and also to the forests themselves as the dead trees ignite and burn quickly," Gregory said. "Around the Lake of the Woods, we are planning to cut around 150 trees, mostly white firs. It's a great opportunity to get firewood to people who will really benefit from it."
Currently, the crews have been tasked with the cutting, splitting, collecting and storing of wood located at Fourmile Campground and Lake of the Woods. So far, Zamora said that 144 homes have been identified that could use assistance and that it is planned to begin making deliveries to them by the third week of September. Zamora also said KLCAS' Energy Assistance Program will start accepting applications for senior and disabled people on Oct. 2 and on Nov. 1 for the general public. (Herald & News)
The American Red Cross is asking for everyone's help as it faces a nationwide blood shortage including in Oregon.
During the summer months is usually when they see a decline in people donating — that's because people tend to forget to donate during the busy summer season — but the other time of the year they see a drop is around the holidays. Now the Red Cross is urging people to donate so this shortage doesn't get worse.
The next scheduled opportunity to donate blood in the Klamath Basin isn't until October 25th at Klamath Union High School. However, you can get more information and make appointments to donate blood at redcrossblood.org.
In order to keep the country's blood supply stocked, it will take 13,000 donations from across the country. The need has been dropping over the last couple of months, according to Dawn Johnson, communications manager for Red Cross Cascades Region.
Johnson said that there are a few reasons blood is in short supply nationwide, including Hurricane Idalia, which slammed parts of the Florida just a couple of weeks ago.
You and your family are invited to the Healthy Klamath Hispanic Health Committee's

El Grito de Klamath Basin Celebration

at Klamath Community College this Saturday, Sept. 16th from 11AM-4PM.
Come Enjoy music, vendors selling merchandise, prizes and local food trucks selling tasty authentic Mexican food!  Brought to you by the Healthy Klamath Hispanic Health Committee, Wynne Broadcasting, BasinLife.com and many organizations within our Klamath Basin Community. El Grito is Saturday!
Be sure and listen to La Patrona 106.5FM or 1240AM on the radio for more information and see the Hispanic community website, LaVozdeKlamath.com! Call for more information about the event at 541-882-8846 ext 3465 or email kduarte@klamathcounty.org.  Thank you!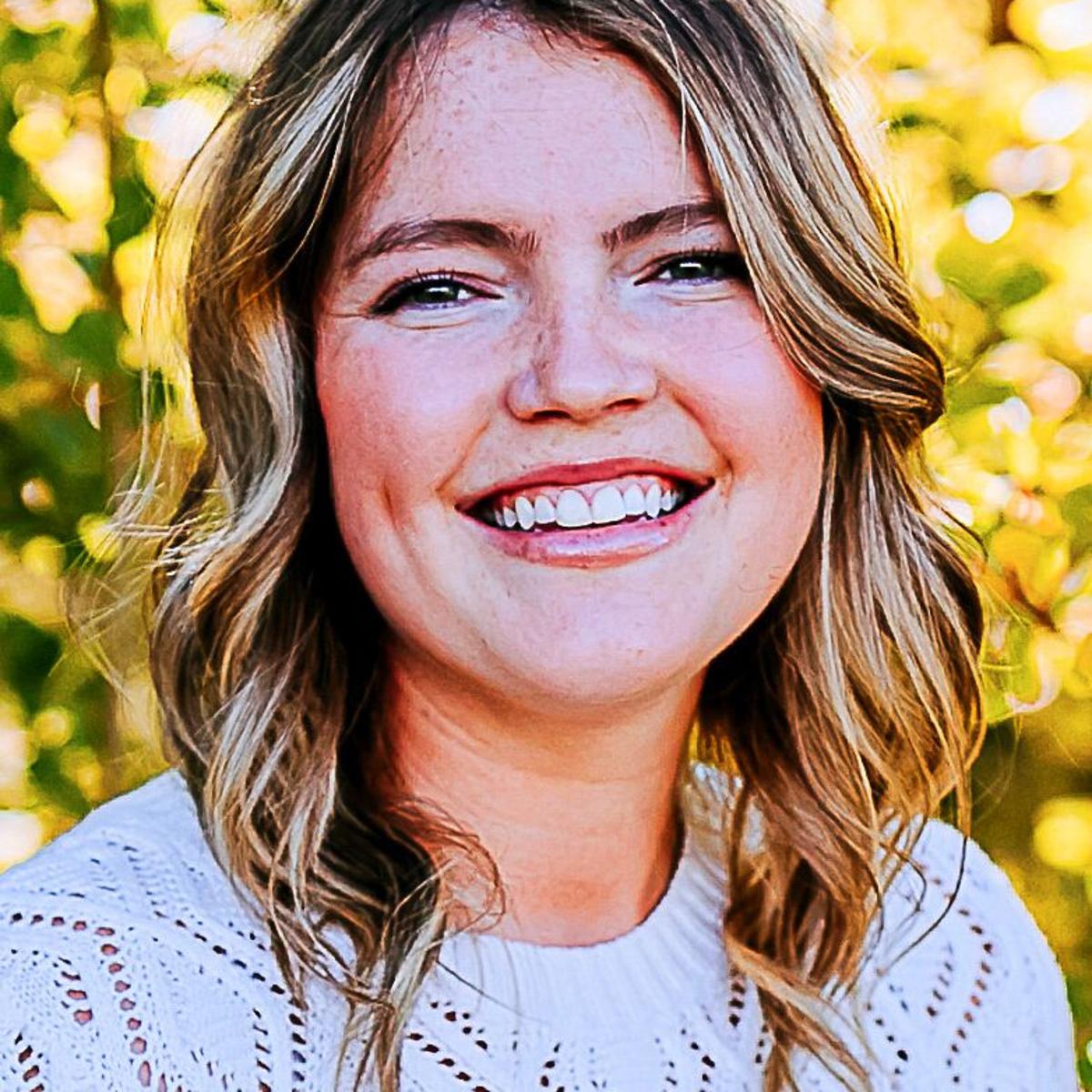 Katherine Grayson, a recent Henley High School graduate, was awarded a $500 scholarship through NewSun Energy's annual Climate + Ag Essay Contest.
Grayson centered her essay on the effects of extreme weather events on agriculture and the need to focus the conversation of climate change around farming operations. "
Grayson has committed to attending the University of Nevada-Reno. The NewSun Energy Climate + Ag Scholarship is available to graduating seniors in Harney, Crook, Lanke, and Klamath counties who are attending college in fall 2023.
Other scholarship winners for 2023 were Karelee Vickerman from Lakeview, Tayleur Baker, Shaylee Root, and Alexia Ballard from Burns, Steven "Emery" Hammond from Diamond, and Ana Laura Jacuinde Caballero from Prineville.
Essays were reviewed by a nine-person committee, consisting of four NewSun Energy employees and five community members, inducing Oregon State Representatives Mark Owens (R-Crane) and Bobby Levy (R-Echo).
NewSun Energy is a renewable energy development group with a primary focus on solar projects that bring sustainability, economic development and jobs to rural Oregon.  (KCSD/Herald and News)
An astronomy event offered by the Klamath County Museum on Sunday, will serve as a warm-up activity for next month's annular eclipse that will be visible across Klamath County.
Sunday's event will begin at 7:30 p.m. at the Klamath Falls YMCA, 1221 South Alameda. The effect of "earthshine" on the dark side of the moon will be a key topic, said museum director Todd Kepple.
"We'll be getting a good look at how light from the sun plays off the Earth and moon," Kepple said. "Then next month, we'll enjoy an alignment of all three bodies during the eclipse."
Gatherings to view the annular eclipse on Saturday morning, Oct. 14, will be offered in Klamath Falls, Bly, Chiloquin and Gilchrist.
Eclipse viewing glasses are available now at the Klamath County Museum. For more information contact the museum at (541) 882-1000.
150 Volunteers Join Forces to Build the New ADA-Accessible Playground in Moore Park
Recently Healthy Klamath, Sky Lakes Medical Center, and the City of Klamath Falls joined forces to rally 150 volunteers to help construct the new 18,000 square foot, accessible playground in Moore Park.
This initiative aims to enhance the recreational opportunities for children and families in Klamath Falls while promoting a healthy and active lifestyle.
The new playground, once completed, is set to provide a safe and inclusive environment for children to exercise their imagination and engage in active play. Equipped with a range of inclusive play structures and local features such as a lava cave labyrinth, a Klamath Tule Hut, and a Mt. McLoughlin climbing wall, this custom designed playground will undoubtedly become a popular destination for families throughout the Klamath Basin.
Healthy Klamath, Sky Lakes, and the City of Klamath Falls came together with a shared vision to provide an inclusive and dynamic space for children in the community to play, regardless of their physical abilities. Recognizing the need for such a facility, they have worked together since 2019 gaining community support, writing grants, hosting fundraisers, and successfully raised 1.4 million dollars together to help make this dream a reality.
On August 25 and August 26, over 150 volunteers came together to help build the playground alongside Modoc Construction and Leather and Associates, the playground company. Under the guidance of experienced professionals, the volunteers tackled various tasks, from laying foundations to building ramps, all with the goal of creating a safe and stimulating environment for children of all abilities.
This project continues to represent a display of unity and dedication to making the Klamath Falls community an even better place for all its residents. From the funding donated to the physical energy volunteers contributed, this playground has been a true community effort.
"We are grateful for the overwhelming generosity and involvement of the Klamath Falls community. From fundraising to volunteering, the community has truly stepped up to support this incredible playground," said Merritt Driscoll, Director of Community Relations at Sky Lakes Medical Center. "This project represents a testament to the power of collaboration and community spirit. We hope that it will serve as a catalyst for future initiatives and inspire others to contribute to the betterment of Klamath Falls."
"We cannot stress enough the importance of fostering a vibrant and engaging environment for our children. Playgrounds not only provide opportunities for physical activity but also contribute to the development of social skills and creativity," added Mark Willrett from the City of Klamath Falls.
This inclusive ADA accessible playground will not only provide an exciting and inclusive space for children to play, but it will also stand as a testament to the power of community collaboration and the realization of shared dreams.
Stay tuned for further updates as Modoc Construction continues to work with the goal of completing the playground in October of 2023. To learn more or get involved in our next volunteer build day, go to www.healthyklamath.org/playground.
Let's celebrate this significant step towards building a stronger and more inclusive community for all!
About Healthy Klamath 
The Healthy Klamath Coalition is a multi-sector partnership established to guide community health improvement efforts in Klamath County, Oregon. Passionate community leaders and community members are working together to find innovative solutions to address the health issues where we live, learn, work, and play. This momentum is helping build a culture of health in Klamath County.
Solar Eclipse Coming October 14, 2023
The Klamath area is known for its year-round sunshine. In fact, the region will be the center of attention on October 14 for the sliver of sunlight seen around the moon during the eclipse.
The annual Solar Eclipse is six weeks away, but planning and coordinating are happening to make the experience positive for local residents and the expected visitors. A 12-agency Multi-Agency Coordination Group, known as "MAC," is working to ensure the health and safety of everyone in Klamath County during the eclipse period.
Commissioner Dave Henslee says ""The first and highest priority is and always will be the safety of first responders, the public, and communities. There is a multiagency coordinating group organizing proactive response, and, it is our commitment to work collaboratively, sharing critical information and resources, which enables all partners to meet common objectives."
This planning process honors the ability of each individual agency to respond to its respective priorities while providing the flexibility to move and position resources for efficient and effective service.
For instance, law enforcement will have extra officers on duty as traffic increases before and after the eclipse.
Henslee noted that much information has been gleaned from the Oregon counties that had many visitors during the Great Eclipse of 2017. (Klamath County press release)
Klamath County work crews will be at the following sites this week.  The county asks motorists to avoid the work areas when possible or proceed with caution.
Shoulder work
Sprague River Road: Shoulder work for mailbox turnouts, milepost 5 through milepost 12.
Fog seal
Chip sealing of roads in the Urban Growth Boundary. To view map of all roads planned for chip seal in 2023, visit klamathcounty.org/734/Maps
ODOT ADA ramp lane closure
Tuesday, Sept. 12 to Friday, Sept. 15: ADA ramp construction will close a portion of the northbound lane of Esplanade Avenue near the downtown train bridge from 7 a.m. until 6 p.m. A detour route will be in place to direct northbound traffic back onto Crater Lake Parkway via Spring and Main Streets. After 6 p.m., the northbound lane of Esplanade Avenue will reopen for regular traffic. For additional information, contact Travis Wegdahl at 360-831-2274.
Lake Park Towers construction
Monday, Sept. 11 to Friday, Sept. 15: Lake Park Towers, located at 203 Main St., will be under construction for the week. The right lane of Main Street between Second and Third Streets will be closed. Second Street between Pine and Main Streets will be closed to all through traffic. For more information, contact Bogatay Contruction at 541-264-2829.  (Herald and News)
Cypress Creek Renewables and the Oregon Institute of Technology have announced Friday a partnership once again to support STEM education and strengthen Oregon's renewable energy workforce.
As part of the continued partnership, Cypress Creek has committed to an additional $120,000 investment for Oregon Tech student scholarships and sponsorships over the next four years.
This renewed collaboration includes establishing a Cypress Creek Renewables Distinguished Fellowship, a scholarship that will be awarded to two students from underserved populations who are studying specific engineering or STEM subjects that lead to careers in renewable energy, with the opportunity to renew the scholarship for up to three years.
The Cypress Creek-Oregon Tech partnership also features a long-term mentorship program designed to allow Cypress Creek staff to share professional expertise with Oregon Tech students and financial support for STEM-related Oregon Tech events such as IdeaFest, Catalyze Klamath and career fairs. (Herald and News)
Around the state of Oregon
Even Nike's Flagship Store in Portland Has Had Enough, Now Closed Because of Crime
Nike has permanently closed its flagship community store on Northeast Martin Luther King Jr. Boulevard.
Nike has confirmed the closure of their main store in downtown Portland, Oregon.  It comes months after Nike requested a security partnership with the City of Portland because of crime in the area, including shoplifting.
In February, Mayor Ted Wheeler announced he would increase patrols in the area as Nike re–opened the story. But the store at 2650 N.E. MLK Jr. Blvd. remained closed for months.
"My team and city staff have worked tirelessly and in good faith with Nike for almost a year to offer creative solutions to their safety challenges," Wheeler said in a statement on Sept. 8. "Ultimately, the City cannot offer Nike, or any other private business, with dedicated off-duty PPB officers due to PPB's staffing shortage. I remain committed to supporting Nike's future success in Portland and look forward to their future investments in our community."
The closure followed REI's Outdoor Store decision to move out of the Pearl District and was confirmed just days before Reverend Nat's Hard Cider announced it was closing its Southeast Portland location because of a loss of tourism-related business.
A recent analysis of IRS data shows that Portland lost $1 billion in taxable income between 2020 and 2021 as residents left the city because of crime, homelessness, property damage and tax increases. The numbers will look far worse for 2022 and 2023.
Nike officials said they are re-imagining its retail spaces and considering some future locations as part of a revitalization plan.
The press release noted the store had been an anchor for the community for nearly 40 years. (Nike and media sources)
Jackson County Sheriff's Office and fire personnel responded to a call for a water rescue yesterday around 3:30 p.m. in the area of Ti'lomikh Falls on the Rogue River near Gold Hill.
ECSO dispatch received the call after a local guiding company raft flipped in the rapid and a 69-year-old man had a medical emergency. Bystanders started CPR until first responders from Jackson County Fire District 3 and Mercy Flights arrived and took over.
A Jackson County Fire District 1 rescue boat transported the patient to an awaiting ambulance. The ambulance brought the man to a local hospital where he was pronounced deceased at 4:50 p.m.
Pension funds in Oregon are suing Fox News. With the Dominion Voting Systems lawsuit resolved and put behind them, the Fox Corporation has a new legal battle in their crosshairs.
The suit claims the Fox neglected its fiduciary duties to shareholders by continuing to push "conspiracy thoeries that made Fox the target of several defamation lawsuits." Oregon's Department of Justice cited segments about U.S. Dominion, Inc. and Smartmatic USA Corp. rigging the 2020 election and the murder of DNC staffer Seth Rich as examples of putting shareholders' money at risk.
Oregon State Treasuer Tobias Read is quoted as saying he will hold Fox's board of directors, including Rupert and Lachlan Murdoch, "accountable for their decisions."
Oregon's unemployment rate stayed at 3.4% in August, the same as July. This tied Oregon's record low of 3.4%, which also was reached in November and December 2019.
Since May, Oregon's unemployment rate has been below 4%. The U.S. unemployment rate rose from 3.5% in July to 3.8% in August. In August, Oregon's seasonally adjusted nonfarm payroll employment declined by 1,200 jobs, following a revised gain of 3,400 jobs in July.
August's over-the-month job losses were largest in retail trade (-1,600 jobs); construction (-1,000); and professional and business services (-800). Job gains were largest in leisure and hospitality (+2,100 jobs).
Several major industries grew rapidly over the past 12 months. Since August 2022, leisure and hospitality (+10,500 jobs, or 5.3%) continued to add jobs at a rapid clip, but is still 6,100 jobs below its prior peak reached in February 2020.
Health care and social assistance (+14,000 jobs, or 5.2%) also added jobs rapidly over the past 12 months, with social assistance gaining 6,300 jobs in that time. Each of health care's component industries added close to 2,500 jobs in that time.
Government (9,400 jobs, or 3.1%) grew rapidly in that time as well, as local government recently rose above its pre-pandemic level.
One of Oregon's Republican congressional representatives supports an impeachment inquiry into President Joe Biden and sits on one of the committees investigating him, while the other is keeping her distance.
House Speaker Kevin McCarthy, R-California, announced Tuesday that he directed three House committees to open a formal impeachment inquiry into Biden and allegations that he benefited from his son's business dealings.
Oregon Republican Rep. Cliff Bentz serves on the Judiciary Committee, one of the three committees involved in the inquiry. Bentz told the Capital Chronicle he doesn't yet know much about the inquiry and what his role will be, but that he expects it could take several months based on his experience with the first impeachment inquiry into former President Donald Trump. He expects to learn more after meetings with other Republicans over the next few days, and he said he expects the investigation to happen in the background while Congress focuses on passing a short-term spending bill. It has until Sept. 30 to approve a continuing resolution or the government shuts down. (Capitol Chronicle)
Happy Camp Wildfire Update, Thursday, September 14, 2023
A warming and drying trend will continue today through Friday,
increasing fire behavior. Today, morning winds will be more easterly before
shifting to the north during the afternoon hours. This daily wind pattern will
persist through Saturday as wind speeds stay low.
FIRE BEHAVIOR: Mostly backing and flanking fire movement with isolated torching will occur due to topography and changes in live fuel moisture, especially in areas of standing dead fuel. The UFish Fire is burning in areas on the landscape with no recorded fire history in the past 100 years. The fuels in recent burn-altered landscapes have a significant amount of light fuels; however, live fuels contain above average fuel moisture, slowing fire spread. Firefighters will continue to monitor for heat and potential spotting.
WEST SIDE OVERVIEW (ACRES/CONTAINMENT): Elliot (12,823 acres, 51%),
UFish (6,754 acres, 33%), Hancock (1,740 acres, 100%).
On the UFish Fire, a spot fire was detected along Titus Creek yesterday. Air attack resources were able to respond, and water drops were successful in gaining containment.
Today, firefighters on the Elliot Fire continue to reinforce direct line along the north side of the fire. Resource advisors are working with crews to determine and implement appropriate suppression
repairs.
EAST SIDE OVERVIEW (ACRES/CONTAINMENT): Head (6,942 acres, 100%),
Townsend (81 acres, 100%), Den (294 acres, 100%), Scott (1,886 acres,
100%), Lake (200, acres, 100%), King (2 acres, 100%)
Suppression repair work, patrolling, and hazard tree removal on several east-side fires are ongoing. All fires on the east side of the Complex continue to be patrolled and observed by infrared flights, as needed, to detect residual heat in the fire areas. Mop up continues in small areas where heat is detected on the Head Fire.
Due to fires on the Six Rivers Lighting Complex, the Happy Camp Complex, and additional fire activity occurring as far away as the Canadian region, increased smoke can be expected in Happy Camp, Seiad Valley, and surrounding communities. For more information on the Six Rivers Lightning Complex, go
to http://www.linktr.ee/srffirepio.
EVACUATIONS: View current Siskiyou County evacuation orders and warnings by visiting: https://community.zonehaven.com. Siskiyou County residents are encouraged to sign up for rapid emergency notifications using the CodeRED emergency alert system at: https://bit.ly/SiskiyouCodeRedEmergencyAlert.
CLOSURES AND DELAYS:
• One-way traffic control is possible on Highway 96, 11.7 miles east of Scott River Rd to 13.7 miles east of Scott River Rd and from 0.4 miles west of Scott River Rd to 2.2 miles east of Scott River Rd. Motorists can expect delays in this area.
For more information: https://roads.dot.ca.gov/.
• Two closure orders have been implemented in the Klamath National Forest: Find
more information at https://bit.ly/KlamathNFAlertsNotices.
• As hunting season begins, please be aware of area closures within national forests.
Contact local Forest Service offices for specific information.
happy camp thursday 2 Happy Camp Thursday Sept. 14_NRMIT2_Daily Update_HCC
A Eugene man faces drug and firearm charges after an investigation by Eugene police led to the discovery of large amounts of drugs and a stolen gun in his vehicle and home, according to police sources.
The Eugene Police Department said its Street Crimes Unit obtained a search warrant on September 6 for a residence on Lawrence Street. Police learned through their investigation that a resident at the address, identified as Blake Wesley Ward, 34, was enroute to Eugene from Portland allegedly in possession of heroin, methamphetamine, and fentanyl, authorities said. EPD said Ward was stopped by police about a block away from his home and police conducted a search of his vehicle and apartment.
Officers found more than one ounce of heroin, more than half a pound of methamphetamine, and about 500 fentanyl pills. A stolen gun was also found in Ward's bedroom and as a convicted felon he is not allowed to possess any firearms, police said.
EPD police arrested and charged Ward with being a felon in possession of a firearm, first-degree theft, possession, manufacture, and delivery of a schedule 2 controlled substance, and possession of heroin and methamphetamine.
In Douglas County,
 

Tyee Ridge Complex firefighters have been focusing their efforts on mop-up operations over the last several days.

Crews have worked to secure the fire's perimeter by mopping up hotspots and gridding the area adjacent to control lines in preparation for Wednesday's changing weather. Officials are anticipating a warm weather trend to continue through Wednesday and into the weekend.

"We are in day one of a three-day test of control lines," said Incident Meteorologist, James White. "Today we will see a shift in wind direction along with a slight increase in wind speed, temperatures will warm, and we will see lower humidities."

Officials say that fire crews have progressed on mop-up operations across the fires in the complex and have increased containment. Some portions of the complex are in patrol status and firefighters are removing equipment and firehose from the fireline.

The Tyee Ridge Complex is now 7,922 acres and is 55% contained. 1,134 total personnel are currently combatting the fire with 8 helicopters on hand to assist. Currently 24 structures are threatened by the fire.
Eugene Mayor Lucy Vinis Says No to a third term
Eugene Mayor Lucy Vinis will not be seeking a third term as Eugene's mayor, according to sources.
Vinis is set to formally announce her decision not to run for reelection. Vinis will also endorse Kaarin Knudson in her run for the mayoral position.
"It has been an honor to serve as Eugene's mayor," said Vinis in a written statement. "And it is time to make space for new leaders. I know that Kaarin has the vision, experience, and temperament to lead our city through the work ahead."  Mayor Vinis was elected mayor of Eugene in 2016, and began her first term in 2017. She was re-elected to a second term in 2020. The primary election for the mayoral position will be on May 21, 2024, and the general election will be on November 5, 2024.
Kaarin Knudson is a local architect and educator who has practiced architecture and design in Oregon since 2007. She has deep roots with the University of Oregon, according to her campaign.
Google Maps is navigating people into closed roads from wildfires to avoid slowdowns on Highway 199. Over 80 drivers found themselves stopped at fire checkpoints over the weekend.
Authorities are urging drivers not to follow mapping systems that divert them from the 199 corridor or take secondary forest roads, as it endangers fire personnel.
Oregon Department of Transportation and CalTrans notified Google Maps to fix the error, to help ensure people will not be steered into road closures.
The community is advised to share this information to ensure people stay on Highway 199 and avoid the unsafe detours. Follow the pilot cars and do not turn off on any road trying to bypass the highway delays.  (ODOT/kdrv 12)
Oregon launched a new crisis line for members of the agricultural community this month, with the help of Oregon State University's Extension Service. It's the seventh state to offer the Agristress Helpline, and the first to be managed by a university. 
Allison Myers, Associate Dean for Extension and Engagement at OSU says some of that has to do with the geographic isolation and lack of access to healthcare. The agricultural community also faces stressors that many other folks don't face. For example, the hours are very, very long, so you're coupling geographic isolation with sort of a social isolation.
Myers believes the helpline will open the door to discuss an important topic, "The conversation about suicide and about risk and about stressors is one that needs to be had. It's too common for folks to suffer in silence and to not ask for help."
Partial funding for Oregon's participation came from the 2023 legislature, and training for call-takers is provided by the Oregon Department of Agriculture.
The Agristress Helpline is available in multiple languages 24/7 by call or text at 833-897-2474.  (OSU extension service)
Something many lumber companies and Oregonians already know is once again confirmed in a new study out of Oregon State University, showing that forest thinning helps older trees and makes forests stronger.
Researchers studied a forest in Oregon's Blue Mountains. It found thinning trees made older trees more robust. It also strengthened the forest against disease and devastating wildfires. The benefits of thinning take three to four years to happen. It also allows grasses and shrubs to grow that are less likely to cause a major fire. (oregon news)
Thanks for reading BasinLife.com from Wynne Broadcasting.

  Enjoy articles, news and weather updates, music, entertainment news, recipes, business offers, contests and much more right here every day.
Ready to Advertise? Call BasinLife.com at 541-363-7503. We offer more local advertising opportunities than any one in the Klamath Basin. We're ready to help you with the best digital advertising in Southern Oregon.
You can receive Daily Radio Mentions across our 6 stations, Articles, direct link Banner Ads, floating Banner Ads on hundreds of article pages daily, Social Media Posts, geo-fencing and geo-targeting services, and also available are monthly Email Blasts to thousands of local residents. We keep you updated with the latest smart digital marketing strategies for 2023 for your business. At BasinLife.com we're still the best value in the Klamath Basin for advertising, as we celebrate our 7th year promoting businesses!
For information or prices on plans, simply call us today at 541-363-7503 or email us at Info@BasinLife.com. Let us keep your business top-of -mind!
Play our $5K U-PICK-EM Contest all season long!  Click the pic!
  Celebrate the Spanish Holiday at KCC with us at EL GRITO, Saturday, Sept. 16, 2023!