The latest and most comprehensive coverage of local News, Sports, Business, and Community News stories in the Klamath Basin, Southern Oregon and around the state of Oregon from Wynne Broadcasting's KFLS News/Talk 1450AM / 102.5FM, The Herald and News, and BasinLife.com, and powered by Mick Insurance, your Local Health and Medicare agents. Call 541-882-6476.
Tuesday, Sept. 12, 2023
Klamath Basin Weather
Today
Sunny with widespread haze after 3pm,  high near 82 degrees. Light and variable wind becoming northwest 8 to 13 mph. Overnight mostly clear with a low around 47.
Wednesday
Sunny, with a high near 82.
Thursday
Sunny, with a high near 86.
Friday
Sunny, with a high near 87.
Saturday
Sunny, with a high near 87.
Sunday
Sunny, with a high near 87.
Today's Headlines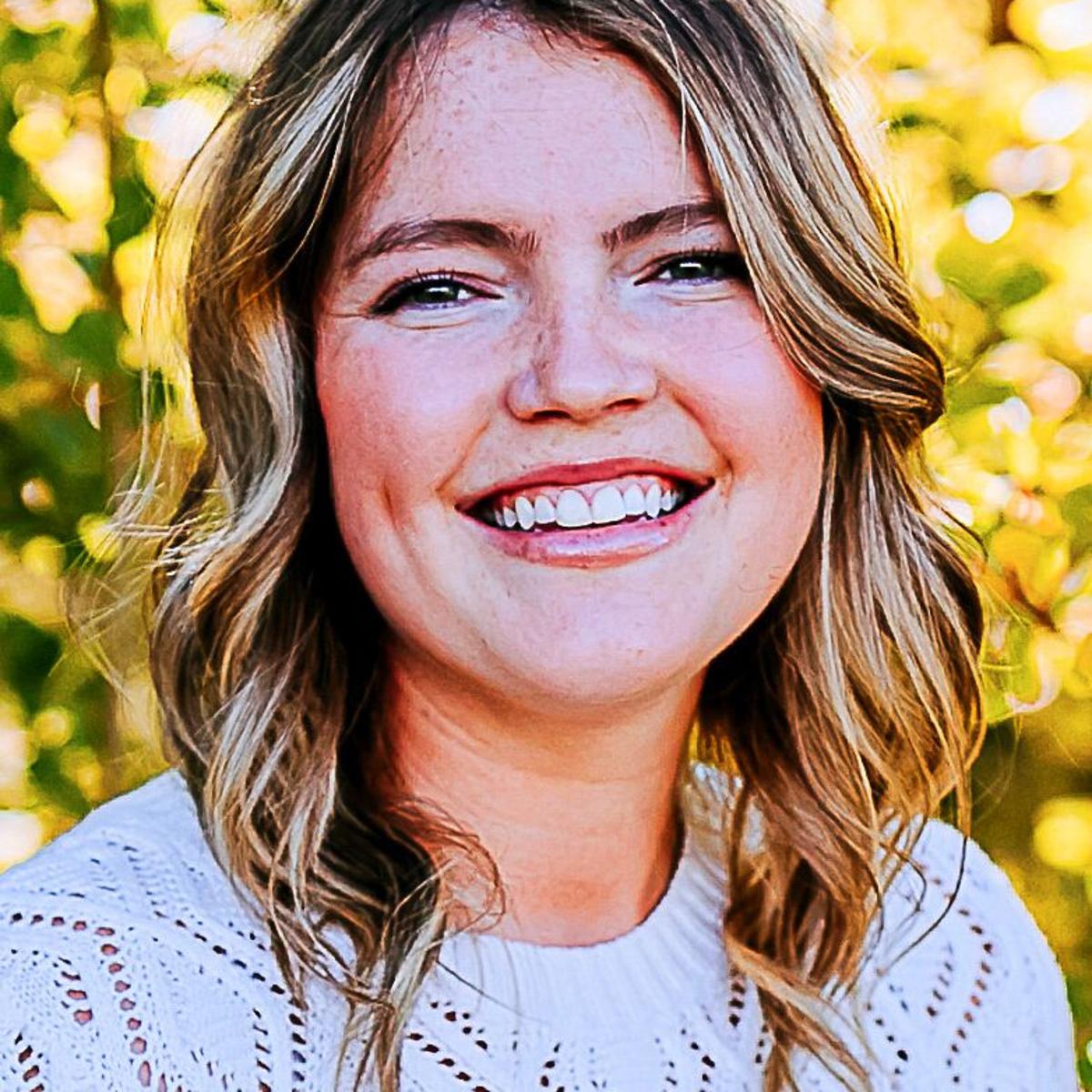 Katherine Grayson, a recent Henley High School graduate, was awarded a $500 scholarship through NewSun Energy's annual Climate + Ag Essay Contest.
Grayson centered her essay on the effects of extreme weather events on agriculture and the need to focus the conversation of climate change around farming operations. "
Grayson has committed to attending the University of Nevada-Reno. The NewSun Energy Climate + Ag Scholarship is available to graduating seniors in Harney, Crook, Lanke, and Klamath counties who are attending college in fall 2023.
Other scholarship winners for 2023 were Karelee Vickerman from Lakeview, Tayleur Baker, Shaylee Root, and Alexia Ballard from Burns, Steven "Emery" Hammond from Diamond, and Ana Laura Jacuinde Caballero from Prineville.
Essays were reviewed by a nine-person committee, consisting of four NewSun Energy employees and five community members, inducing Oregon State Representatives Mark Owens (R-Crane) and Bobby Levy (R-Echo).
NewSun Energy is a renewable energy development group with a primary focus on solar projects that bring sustainability, economic development and jobs to rural Oregon.  (KCSD/Herald and News)
150 Volunteers Join Forces to Build the New ADA-Accessible Playground in Moore Park
KLAMATH FALLS, OR – On August 25th and 26th, Healthy Klamath, Sky Lakes Medical Center, and the City of Klamath Falls joined forces to rally 150 volunteers to help construct the new 18,000 square foot, accessible playground in Moore Park.
This initiative aims to enhance the recreational opportunities for children and families in Klamath Falls while promoting a healthy and active lifestyle.
The new playground, once completed, is set to provide a safe and inclusive environment for children to exercise their imagination and engage in active play. Equipped with a range of inclusive play structures and local features such as a lava cave labyrinth, a Klamath Tule Hut, and a Mt. McLoughlin climbing wall, this custom designed playground will undoubtedly become a popular destination for families throughout the Klamath Basin.
Healthy Klamath, Sky Lakes, and the City of Klamath Falls came together with a shared vision to provide an inclusive and dynamic space for children in the community to play, regardless of their physical abilities. Recognizing the need for such a facility, they have worked together since 2019 gaining community support, writing grants, hosting fundraisers, and successfully raised 1.4 million dollars together to help make this dream a reality.
On August 25 and August 26, over 150 volunteers came together to help build the playground alongside Modoc Construction and Leather and Associates, the playground company. Under the guidance of experienced professionals, the volunteers tackled various tasks, from laying foundations to building ramps, all with the goal of creating a safe and stimulating environment for children of all abilities.
This project continues to represent a display of unity and dedication to making the Klamath Falls community an even better place for all its residents. From the funding donated to the physical energy volunteers contributed, this playground has been a true community effort.
"We are grateful for the overwhelming generosity and involvement of the Klamath Falls community. From fundraising to volunteering, the community has truly stepped up to support this incredible playground," said Merritt Driscoll, Director of Community Relations at Sky Lakes Medical Center. "This project represents a testament to the power of collaboration and community spirit. We hope that it will serve as a catalyst for future initiatives and inspire others to contribute to the betterment of Klamath Falls."
"We cannot stress enough the importance of fostering a vibrant and engaging environment for our children. Playgrounds not only provide opportunities for physical activity but also contribute to the development of social skills and creativity," added Mark Willrett from the City of Klamath Falls.
This inclusive ADA accessible playground will not only provide an exciting and inclusive space for children to play, but it will also stand as a testament to the power of community collaboration and the realization of shared dreams.
Stay tuned for further updates as Modoc Construction continues to work with the goal of completing the playground in October of 2023. To learn more or get involved in our next volunteer build day, go to www.healthyklamath.org/playground.
Let's celebrate this significant step towards building a stronger and more inclusive community for all!
About Healthy Klamath 
The Healthy Klamath Coalition is a multi-sector partnership established to guide community health improvement efforts in Klamath County, Oregon. Passionate community leaders and community members are working together to find innovative solutions to address the health issues where we live, learn, work, and play. This momentum is helping build a culture of health in Klamath County.
Solar Eclipse Coming October 14, 2023
The Klamath area is known for its year-round sunshine. In fact, the region will be the center of attention on October 14 for the sliver of sunlight seen around the moon during the eclipse.
The annual Solar Eclipse is six weeks away, but planning and coordinating are happening to make the experience positive for local residents and the expected visitors. A 12-agency Multi-Agency Coordination Group, known as "MAC," is working to ensure the health and safety of everyone in Klamath County during the eclipse period.
Commissioner Dave Henslee says ""The first and highest priority is and always will be the safety of first responders, the public, and communities. There is a multiagency coordinating group organizing proactive response, and, it is our commitment to work collaboratively, sharing critical information and resources, which enables all partners to meet common objectives."
This planning process honors the ability of each individual agency to respond to its respective priorities while providing the flexibility to move and position resources for efficient and effective service.
For instance, law enforcement will have extra officers on duty as traffic increases before and after the eclipse.
Henslee noted that much information has been gleaned from the Oregon counties that had many visitors during the Great Eclipse of 2017. (Klamath County press release)
Search warrants executed on a property in Christmas Valley recently led to the discovery and destruction of more than 1,000 marijuana plants and 50 pounds of dried, processed product.
A news release from the Oregon State Police said OSP Drug Enforcement Section Southwest Region Marijuana team searched a property on the 83000 block of Christmas Valley Highway on Aug. 30.
Genaro Farfan, 32, of Fresno, Calif., was found on site and was arrested. He is lodged at the Lake County Jail for unlawful manufacture of marijuana.
Two firearms were also confiscated. Law enforcement also found large piles of trash, chemicals, a two story, unpermitted structure, an improvised irrigation system and hazardous electrical wiring on the property.
The OSP team received assistance from the OSP Special Weapons and Tactics team, OSP Major Crimes Section, OSP Lakeview Patrol Office, OSP Klamath Falls Patrol Office, Basin Illegal Narcotics Enforcement Team and Klamath and Lake Counties Sheriff's Offices. (Herald and News)
Klamath County work crews will be at the following sites this week.  The county asks motorists to avoid the work areas when possible or proceed with caution.
Shoulder work
Sprague River Road: Shoulder work for mailbox turnouts, milepost 5 through milepost 12.
Fog seal
Chip sealing of roads in the Urban Growth Boundary. To view map of all roads planned for chip seal in 2023, visit klamathcounty.org/734/Maps
ODOT ADA ramp lane closure
Tuesday, Sept. 12 to Friday, Sept. 15: ADA ramp construction will close a portion of the northbound lane of Esplanade Avenue near the downtown train bridge from 7 a.m. until 6 p.m. A detour route will be in place to direct northbound traffic back onto Crater Lake Parkway via Spring and Main Streets. After 6 p.m., the northbound lane of Esplanade Avenue will reopen for regular traffic. For additional information, contact Travis Wegdahl at 360-831-2274.
Lake Park Towers construction
Monday, Sept. 11 to Friday, Sept. 15: Lake Park Towers, located at 203 Main St., will be under construction for the week. The right lane of Main Street between Second and Third Streets will be closed. Second Street between Pine and Main Streets will be closed to all through traffic. For more information, contact Bogatay Contruction at 541-264-2829.  (Herald and News)
Cypress Creek Renewables and the Oregon Institute of Technology have announced Friday a partnership once again to support STEM education and strengthen Oregon's renewable energy workforce.
As part of the continued partnership, Cypress Creek has committed to an additional $120,000 investment for Oregon Tech student scholarships and sponsorships over the next four years.
This renewed collaboration includes establishing a Cypress Creek Renewables Distinguished Fellowship, a scholarship that will be awarded to two students from underserved populations who are studying specific engineering or STEM subjects that lead to careers in renewable energy, with the opportunity to renew the scholarship for up to three years.
The Cypress Creek-Oregon Tech partnership also features a long-term mentorship program designed to allow Cypress Creek staff to share professional expertise with Oregon Tech students and financial support for STEM-related Oregon Tech events such as IdeaFest, Catalyze Klamath and career fairs. (Herald and News)
Around the state of Oregon
Google Maps is navigating people into closed roads from wildfires to avoid slowdowns on Highway 199. Over 80 drivers found themselves stopped at fire checkpoints over the weekend.
Authorities are urging drivers not to follow mapping systems that divert them from the 199 corridor or take secondary forest roads, as it endangers fire personnel.
Oregon Department of Transportation and CalTrans notified Google Maps to fix the error, to help ensure people will not be steered into road closures.
The community is advised to share this information to ensure people stay on Highway 199 and avoid the unsafe detours. Follow the pilot cars and do not turn off on any road trying to bypass the highway delays.  (ODOT/kdrv 12)
Fire crews fighting the nearly 86,000-acre wildfire burning at the border of Oregon and California reported vehicle malfunctions Friday following a fuel-mix up, officials said.
Firefighters working on the south side of the Smith River Complex fire noticed issues with firetrucks and off-road vehicles midday Friday. Officials determined that fuel tenders — used to get fuel to vehicles in remote areas — were mistakenly filled with gasoline instead of diesel, or vice versa, the day before.
The fuel issues forced fire crews in the area to stop working from 4 p.m. to 6 p.m. Friday, but officials said there were "no negative consequences to fire operations."
Fire officials said 42 out of 700 vehicles received the wrong fuel.
Firefighters stranded by the vehicle malfunctions were shuttled to campsites and stayed overnight.
The mistaken fuel was pumped into 55-gallon drums and returned to the fuel provider for disposal, officials said.
The Smith River Complex is 20% contained, and is burning in the Six Rivers and Rogue River-Siskiyou National forests.0(cal fire/or forestry)
Fatal Accident on Highway 11 in Umatilla County
On Friday, September 8, 2023, at approximately 5:04 P.M., the Oregon State Police responded to a multi-vehicle crash on Hwy-11, near Hwy-332, in Umatilla County.
The preliminary investigation indicated a Chevrolet Spark, operated by Prithvi Singh (30) of Milton-Freewater, exited the parking lot of a convenience store and turned northbound into the continuous left turn lane.  The Chevrolet continued and entered into the northbound lane, where it was struck from behind by an Acura MDX, operated by Vicki Pearce (62) of Walla Walla (WA).  The Chevy Spark traveled uncontrolled into the southbound lanes, where it struck a Jeep Grand Cherokee, operated by Mary Cowling (38) of Milton-Freewater.
The operator (Singh) of the Chevy Spark was pronounced deceased at the scene.
The operator of the Acura (Pearce) suffered minor injuries.
The operator (Cowling) and passenger, Troy Hahn (38) of Milton-Freewater, of the Jeep Grand Cherokee were transported to St. Mary's hospital in Walla Walla, WA by private vehicle with minor injuries.
The highway was impacted for approximately 5.5 hours during the on-scene investigation.  OSP was assisted by Umatilla County Sheriff's Office, Milton-Freewater Police Department, Milton-Freewater Fire Department, and ODOT.
A worker was killed in a workplace incident at the Bright Wood millwork plant in Madras Wednesday.
Madras Police Chief Tim Plummer confirmed to Central Oregon Daily News that someone died while on the job at the plant. Plummer could not go into much detail about what happened.
Bright Wood released a statement saying it is focusing on saying it is focusing in supporting the worker's family and investigating the accident. It said it was not releasing details on the accident Thursday, but says it is working with the Occupational Safety and Health Administration (OSHA) to determine the cause.
Bright Wood's plants are tight-knit communities, and yesterday, we lost a cherished family member, coworker, and friend," the company said. "A grief counselor will be at the Madras site today to help employees deal with the tragedy. Employees are also encouraged to contact our Employee Assistance Program's Health Advocate for free, professional, and confidential help anytime."
(submitted press release)
Managers of the Paid Leave Oregon program said "rollout is going well" in an update Thursday, as people started taking paid time off under the program earlier in the week.
According to the Oregon Employment Department, as of September 3 – the day people could start taking paid leave — they had received 10,222 applications, with 1,820 of those applications approved to receive benefits.
Paid Leave Oregon, established by the Oregon Legislature in 2019, provides workers up to 12 weeks of guaranteed paid time off from work to take care of their familial, medical or safety needs. Applicable reasons for requesting leave include welcoming a new child to a family, dealing with a long-term illness or taking care of oneself after surviving a serious crime like sexual assault or stalking.
The program has been taking applications since August 14, and managers expect the first round of payments to go out around September 13.
Paid Leave Oregon is funded by employee paycheck deductions and employer contributions. Workers can apply for paid time off through the program's website, which requires people to upload documents and other supporting materials as evidence they qualify for the leave. (oregon news)
The Oregon Heath Authority reports people are spending 22-percent of their household budgets on health insurance.
It's totaling nearly eight-thousand dollars a year per person. It's a 40% increase since 2013. The high costs are disproportionately impacting communities of color and low-income Oregonians. The Health Authority will hold a virtual public hearing on September 14th to take comments on the high costs of health care.  (oregon news)
Supermarket giants Kroger and Albertsons announced Friday they will sell off at least 49 stores in Oregon as part of their efforts to complete their proposed $24.6 billion merger.
In a $1.9 billion deal, the two grocers will sell 413 stores — including some from Kroger's Fred Meyer and QFC chains and Albertsons' Safeway — in 17 states and the District of Columbia to New Hampshire-based C&S Wholesale Grocers, the companies said in a news release. All fuel centers and pharmacies associated with the divested stores will remain open.
The agreement also includes selling eight distribution centers and two corporate offices to C&S Wholesale Grocers.
Kroger declined to specify which stores in Oregon would be sold off to C&S. The company also declined to say whether the Fred Meyer corporate office in Portland would be among the two slated to be sold.
The divestiture plan also includes 104 stores in Washington state and 13 from the Albertsons portfolio in Idaho.  The deal would give an enlarged retail operation of more than 500 stores to the privately held C&S.  (oregon news)

Senior Hoover Criminal Gang Member Sentenced To Federal Prison for Illegally Possessing Firearm
PORTLAND, Ore.—A senior Hoover Criminal Gang member was sentenced to federal prison today for illegally possessing a firearm as a convicted felon.
Eugene Michael Brown, 39, aka "Big Truth," was sentenced to 30 months in federal prison and three years' supervised release.
According to court documents, as part of an ongoing federal racketeering investigation of the Hoover Criminal Gang, law enforcement obtained photos online of Brown, a convicted felon, posing with other known Hoover members.
On the evening spanning May 21 and 22, 2022, Brown, who at the time was on post-prison supervision, and several other Hoover members went to an adult club in northwest Portland. Shortly after Brown's arrival at the club, a physical fight broke out. The fight, between Hoover members and other patrons, spilled out into the club's parking lot and shots were fired. Video surveillance showed Brown leave the club with a gun and head toward his vehicle. Brown is not believed to have fired any gunshots during this incident. He and four other Hoover members were later charged in Multnomah County Circuit Court for their involvement in the altercation.
Two weeks later, on July 6, 2022, Brown and his girlfriend got into an argument at a gas station on Northeast Broadway Street in Portland and investigators located a 9mm shell casing at the scene. Two days later, investigators executed a search warrant on Brown's residence and located two 9mm firearms as well as Hoover related clothing, writing, drawings, and photos consistent with Brown's continued membership in the gang. Lab tests later confirmed Brown's DNA was present on both firearms.
On November 2, 2022, a federal grand jury in Portland returned an indictment charging Brown with illegally possessing a firearm as a convicted felon. On June 16, 2023, he pleaded guilty to the single charge.
This case was investigated by the FBI with assistance from the Portland Police Bureau, Multnomah County Sheriff's Office, and Bureau of Alcohol, Tobacco, Firearms and Explosives. It was prosecuted by the U.S. Attorney's Office for the District of Oregon.
This case is part of Project Safe Neighborhoods (PSN), the centerpiece of the Department of Justice's violent crime reduction efforts. PSN is an evidence-based program proven to be effective at reducing violent crime. Through PSN, a broad spectrum of stakeholders work together to identify the most pressing violent crime problems in the community and develop comprehensive solutions to address them. As part of this strategy, PSN focuses enforcement efforts on the most violent offenders and partners with locally based prevention and reentry programs for lasting reductions in crime.
This prosecution is the result of an Organized Crime Drug Enforcement Task Force (OCDETF) investigation. OCDETF identifies, disrupts, and dismantles the highest-level drug traffickers, money launderers, gangs, and transnational criminal organizations that threaten the U.S. by using a prosecutor-led, intelligence-driven, multi-agency approach that leverages the strengths of federal, state, and local law enforcement agencies against criminal networks.
A traffic stop led to a drug seizure and multiple arrests in Siskiyou County.
In the early morning hours of September 1, deputies from the Siskiyou County Sheriff's Office pulled over a 2020 Kia Soul SUV with four people inside. They were identified as Donna Leah Goodwin, Dan Ray Sheets, Johnny Joseph Martin, and Nina Ojeda Knight.
After searching the vehicle, deputies reportedly found a gun, just under a pound of methamphetamine, and over an ounce of fentanyl.
Everyone inside the vehicle was arrested and booked on numerous charges.
SCSO said, "We appreciate the great teamwork and assistance from the Yreka Police Department to help keep our community safe."  (regional news)
Each year, the Oregon Department of Education announces income guidelines that are used to determine eligibility for free or reduced price meal benefits. 
The guidelines are determined by the U.S. Department of Agriculture (USDA). Eligible sites that do not participate in the School Breakfast Program and/or National School Lunch Program may participate in the Special Milk Program, which offers free milk to eligible students using the below guidelines.
Under these federal programs, qualifying students receive meals or milk without charge, or may pay a reduced price of no more than 40 cents for lunch and 30 cents for breakfast.
Children in households receiving Supplemental Nutrition Assistance Program (SNAP), Temporary Assistance to Needy Families (TANF) or Food Distribution Program on Indian Reservations (FDPIR) are eligible for free meals.
Households receiving SNAP or TANF benefits may be directly certified to receive free meal or milk benefits by a letter from their school advising them of their eligibility for free meal or milk benefits. Schools will accept the DHS notice/certification letter from students as proof of eligibility for free meals or milk. No other application or verification of eligibility is required for students directly certified.
When known, the household will be notified of any child's eligibility for free meals if the individual child is receiving educational support through migrant education, homeless or runaway education, Head Start or is in foster care. (OR dept. of Education.)
The Oregon Health Authority has suspended a rule that recreational and medical marijuana be tested for a mold that can be hazardous to humans.
Aspergillus normally isn't a problem for healthy people, but people with weakened immune systems can develop lung infections. OHA is suspending the rule because of a court decision in a case backed by marijuana producers. OHA will continue to test for heavy metals and other contaminants.  (oregon news)
Oregon launched a new crisis line for members of the agricultural community this month, with the help of Oregon State University's Extension Service. It's the seventh state to offer the Agristress Helpline, and the first to be managed by a university. 
Allison Myers, Associate Dean for Extension and Engagement at OSU says some of that has to do with the geographic isolation and lack of access to healthcare. The agricultural community also faces stressors that many other folks don't face. For example, the hours are very, very long, so you're coupling geographic isolation with sort of a social isolation.
Myers believes the helpline will open the door to discuss an important topic, "The conversation about suicide and about risk and about stressors is one that needs to be had. It's too common for folks to suffer in silence and to not ask for help."
Partial funding for Oregon's participation came from the 2023 legislature, and training for call-takers is provided by the Oregon Department of Agriculture.
The Agristress Helpline is available in multiple languages 24/7 by call or text at 833-897-2474.  (OSU extension service)
In celebration of National Lifeline Awareness Week, the Oregon Public Utility Commission (PUC) is reminding Oregonians about Lifeline, a federal and state government program that provides discounted or free phone or high-speed internet service to qualifying low-income households. 
Oregon Lifeline is currently offering a monthly discount up to $15.25 for phone service or $19.25 per month for high-speed internet service through participating service providers. Lifeline also offers free wireless voice minutes and data service from Access Wireless where coverage is available. Oregon residents on federally recognized Tribal lands may qualify for an additional $25 discount each month.
Oregonians receiving benefits from select public assistance programs such as Medicaid or the Supplemental Nutrition Assistance Program (SNAP) may qualify for Oregon Lifeline, which is limited to one person per household for either the discounted or free service.
For additional information about Oregon Lifeline, call 800-848-4442, weekdays between 9 a.m. and 4 p.m., or view details online at: lifeline.oregon.gov.  (oregon PUC)
Something many lumber companies and Oregonians already know is once again confirmed in a new study out of Oregon State University, showing that forest thinning helps older trees and makes forests stronger.
Researchers studied a forest in Oregon's Blue Mountains. It found thinning trees made older trees more robust. It also strengthened the forest against disease and devastating wildfires. The benefits of thinning take three to four years to happen. It also allows grasses and shrubs to grow that are less likely to cause a major fire. (oregon news)
A bloom of toxic algae in the Willamette River is shrinking. The Oregon Health Authority has reduced the size of the advisory to the Ross Island Lagoon and Willamette Cove.
The algae releases cyanotoxins that can be harmful to people and pets if swallowed. Pets and small children are especially vulnerable. People and pets should avoid areas where the water is foamy, scummy, thick like paint, and pea-green or blue-green.  (oregon news)
Thanks for reading BasinLife.com from Wynne Broadcasting.

  Enjoy articles, news and weather updates, music, entertainment news, recipes, business offers, contests and much more right here every day.
Ready to Advertise? Call BasinLife.com at 541-363-7503. We offer more local advertising opportunities than any one in the Klamath Basin. We're ready to help you with the best digital advertising in Southern Oregon.
You can receive Daily Radio Mentions across our 6 stations, Articles, direct link Banner Ads, floating Banner Ads on hundreds of article pages daily, Social Media Posts, geo-fencing and geo-targeting services, and also available are monthly Email Blasts to thousands of local residents. We keep you updated with the latest smart digital marketing strategies for 2023 for your business. At BasinLife.com we're still the best value in the Klamath Basin for advertising, as we celebrate our 7th year promoting businesses!
For information or prices on plans, simply call us today at 541-363-7503 or email us at Info@BasinLife.com. Let us keep your business top-of -mind!
Play our $5K U-PICK-EM Contest all season long!  Click the pic!
  Celebrate the Spanish Holiday at KCC with us at EL GRITO, Saturday, Sept. 16, 2023!