The short version of how Halloween got started:
People a long, long time ago in Ireland celebrated the end of summer and the harvest with a festival that marked the transition of seasons with a bonfire. Since this was a long time ago, they mistakenly thought the change of season meant dead people were closer on this night and that is where the ghosts and goblins associated with Halloween come from. The costumes and jack-o-lanterns helped scare away the ghosts and goblins.
Once the Irish immigrated to America, they brought bits and pieces of this celebration with them and when it mixed with the traditions of other immigrants and the Native Americans, Halloween became more of a community event where people told stories and performed pranks.
Eventually, the tricks got out of hand, so parents and community leaders made a push for the event to be more about the treats. Kids began going door to door to request treats from neighbors who were keen on giving treats instead of being subjected to a trick!
Thus, an Irish pagan turned religious holiday, ended up being commercialized into a fun holiday that encourages communities to spend time together to celebrate the start of Autumn.
HALLOWEEN TODAY —
Today, Halloween is a multi-billion dollar industry, second only to Christmas. Most people either live in a Halloween neighborhood that goes all out for the holiday or they do not, so they drive to a neighborhood that goes all out. Many neighbors compete to outdo the others with the best decorations on the block.
The American version is now being celebrated in places like Canada, Great Britain, & Australia. Many Western European nations celebrate Halloween but without the trick or treating, concentrating on the costumes and parties.
No matter how you choose to celebrate, it is fun to go against the grain for one day. Parents actually encourage their kids to be someone else and go to strangers doors to ask for candy. Think about that! The neighborhoods who go all out for Halloween have an endearing quality that encourages neighbors to come out and get to know each other. Halloween is more than scary decorations, costumes, and candy. Halloween is about community and the most precious members of our communities, the children.
Trick-or-treating skyrocketed in popularity by the 1950s, when Halloween became a true national event. Today, over 179 million Americans celebrate the holiday — and spend about $9.1 billion on it per year, according to the National Retail Federation. That's a lot of miniature candy bars!
A Few Things to Do Over the Weekend
■ October 30 Scarecrow Row In Klamath Falls 10:00 AM 2:00 PM 9th & Main St Klamath Falls https://www.downtownklamathfalls.org/scarecrow-row.html
■ City of Malin and the Malin Community Service Club will hold their Annual Halloween Parade (kids age 1 through sixth grade) and a trunk or treat in downtown Malin at 3:30 p.m.
■ A family-and-faith-friendly Trunk or Treat will be from 4 to 6 p.m. at Peace Memorial Evangelical Presbyterian Church 4431 S. Sixth St. There will be candy stations at decorated trunks, as well as games with prizes, as well as a hot dog dinner.
■ "Blast from the Past" Halloween Spooktacular, 5 to 7 p.m., Running Y convention Center. Events include: costume contest, cake walk, booth games with candy, trunk or treating, trick-or-treat trail. Admission is $2 per person, or $5 per family (cash only) or canned food donation. Proceeds will benefit the Mazama Sparrow Club and Klamath-Lake Counties Food Bank.
■ Safe Trick or Treat, 5 to 6 p.m., Pacifica Senior Living, 2130 N. Eldorado Ave.
■ Harvest Art Festival, 5:30 to 7:30 p.m., Chiloquin Community Center, 140 S. First Ave., Chiloquin. Includes free candy, art projects, carnival games a selfie station and visits with "Fire Pup" from the Chiloquin Fire Department. Hot dog dinner available for $2.
■ Halloween Party starting at 5:30 p.m. in Mia & Pia's Pizzeria & Brewhouse at 3545 Summers Lane. Features a contume contest, a kids coloring contest, and tricks and treats.
■ A Harvest Party and Indoor Trick-or-Treating will be offered from 6 to 8 p.m. at Shasta Way Christian Church, 5835 Shasta Way. There will also be games with prizes.
■ A Fall Fun Fest will be held from 6:30 to 8 p.m. in Keno Christian Church at Riveredge and Puckett roads in Keno. Includes carnival booth games, a cake walk, door prices, and candy for kids, who may attend in costumes.
■ Highway Bound Halloween Party @ Falls Taphouse
Sat Oct 30 2021 at 8:00 pm to 10:00 pm 2215 Shallock Ave, Klamath Falls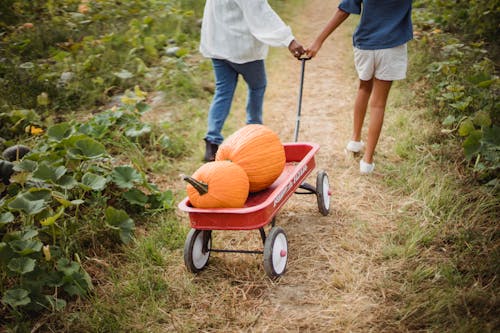 Have a Safe and Happy Halloween Weekend