A Classic Southern Dessert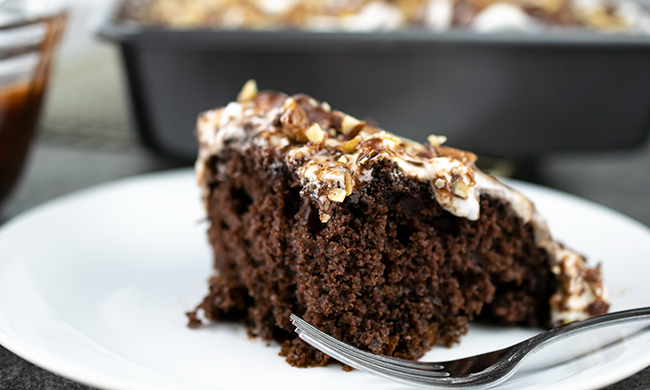 Delight the chocolate lovers in your family with this easy recipe for a Southern classic like Mississippi Mud Cake.
Find more sweet recipes at Culinary.net.
Watch the video to see how to make this recipe!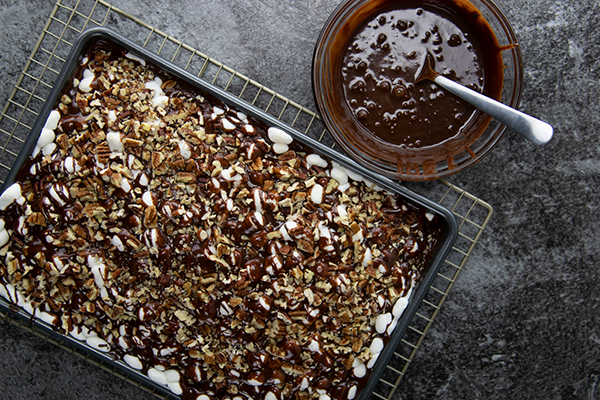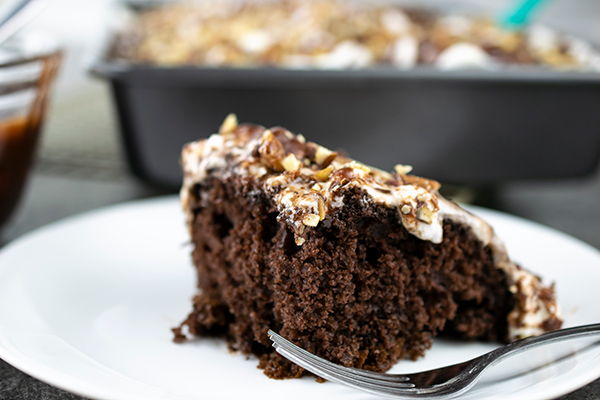 Mississippi Mud Cake
1 chocolate cake mix (15 1/4 ounces)
1 1/4 cups water
1/3 cup canola oil
1/3 cup creamy peanut butter
3 eggs
1 cup semisweet chocolate pieces
1 can (16 ounces) chocolate fudge frosting
1 bag (16 ounces) miniature marshmallows
1 cup chopped pecans
Heat oven to 350° F.
Grease 13-by-9-by-2-inch baking pan.
In a large bowl, using an electric mixer on low speed, combine cake mix, water, oil, peanut butter, and eggs. Stir in chocolate pieces. Pour into prepared pan.
Bake 30-35 minutes, or until a toothpick inserted in center of the cake comes out clean.
Pour marshmallows over top of the cake. Return to oven and bake 2-3 minutes, or until marshmallows are somewhat melted.
In a microwave-safe bowl, melt fudge frosting in the microwave.
Drizzle frosting over melted marshmallows.
Sprinkle pecan pieces over frosting.
Allow cake to cool completely before serving.
SOURCE:
Culinary.net