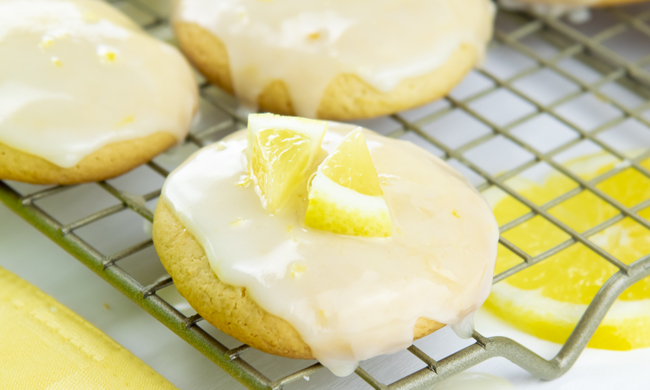 Lemon is one of many popular tastes of summer.  Enjoy a citrus burst with every bite of these Glazed Lemon Cookies.
Find more recipes at Culinary.net.
Watch video to see how to make this delicious recipe!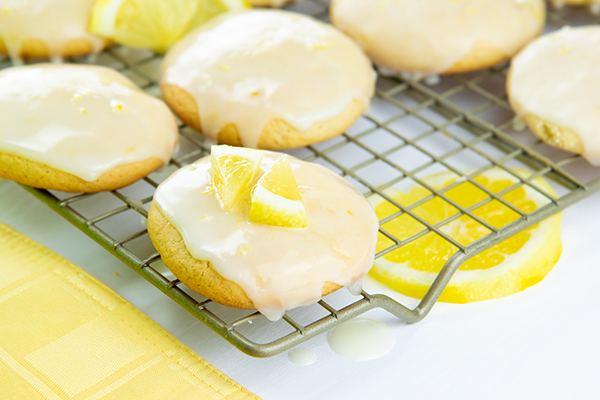 Glazed Lemon Cookies
Recipe courtesy of Milk Means More
1/2 cup unsalted butter, at room temperature
3/4 cup granulated sugar
1 egg
2 tablespoons fresh lemon zest
2 tablespoons fresh lemon juice
1 teaspoon lemon extract
2 cups all-purpose flour
1/2 teaspoon baking soda
1/2 teaspoon salt
Glaze:
2 cups powdered sugar
2 tablespoons fresh lemon zest
1/4 cup fresh lemon juice
Heat oven to 350° F.
Line baking sheets with parchment paper; set aside.
In a large bowl, mix butter and granulated sugar until light and fluffy. Add egg and mix well. Add lemon zest, lemon juice, and lemon extract; beat until combined.
In a medium bowl, whisk flour, baking soda, and salt. Slowly beat dry ingredients into wet ingredients. Beat until combined.
Spoon out dough and roll into balls. Place on parchment paper 1 inch apart and lightly press with fingers to slightly flatten dough.
Bake 15 minutes, or until edges start to brown.
Transfer cookies to wire rack to completely cool.
To make the glaze: Whisk powdered sugar, lemon zest, and lemon juice until smooth.
Dip top sides of cookies into the glaze for full coverage.