Hitson Electric Motor Repair….Our Customers Come First!
With over 50 years of combined experience and countless seminars, Hitson Electric stays up to date with the changing world of electric motors. Call 541-884-3484.
We do:
AC & DC Motor Rewinding & Repair
Motor Replacements
Motor Maintenance
Bearing Work
Pump Work
Machine Work
Dynamic Balancing
Gearbox Repairs & Replacement
Sheaves
Couplers Sprockets & Drive Chain
Pump Seals & Packing
Serving the cities of: Klamath Falls, Alturas, Bend, Keno, Tule Lake, Merrill, Malin, Bonanza, Bly, Chiloquin, Chemult, Keno, Dairy, Lakeview, Paisley, Midland, Lake City and beyond.
Hitson Electric sells and repairs a wide range of electric motors. Servicing the Klamath Basin, Southern Oregon, Northern California, and as far away as the North Western part of Nevada.

For over 30 years, Hitson Electric has been repairing and replacing electric motors. Many companies from agriculture, mining, power generation, mills, and other commercial enterprises depend on Hitson Electric to repair their electric motors. As a result, Hitson Electric has become Klamath Falls and one of Oregon's leading electric motor repair and service shop.
Throughout our many years in the electric motor business, we have grown by providing good customer service and a helpful attitude that has kept many of Oregon and Klamath Falls electric motors running.
At Hitson Electric we have the ability to completely rebuild your electric motor and bring it back to life again. Hitson Electric is a full service motor shop in Klamath Falls. All repairs meet and exceed industry standards. We have up to date specialized test equipment that allows us to maintain the high standards and quality our customers demand. In emergency situations we are able to expedite the turnaround time for our customers, saving them valuable and expensive downtime.
We stock a wide variety of bearings, seals, and other parts to keep you running. We also have a strong network of suppliers that offer same day or overnight service to keep our customers up and running. All materials used in your electric motor are Class H insulation (356+ degree F/180+ degree C) and inverter duty.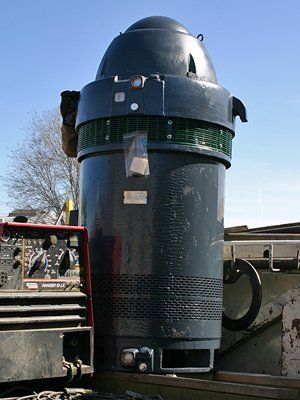 Hitson Electric balances rotors and impellers, for smooth running and extended life of your electric motors and pumps. Along with the balancing, we have Surge Testing to 6000 volts and Core Loss Testing to check the condition of the iron in the stator. So we can make sure your motor is running efficiently as possible and not wasting electricity to produce unwanted heat.
Whether you are a farmer, property manager, hvac contractor, manufacturer, or business person, you know that having an electric motor go down can cause significant difficulties. At Hitson Electric our customers appreciate our quick response time to all of their electric motor emergencies.
Get the service and support you need for electric motors, pumps, and motor controls. Hitson Electric has the shop and the technicians to professionally address anything from balancing to laser alignment and more.
Call Hitson Electric at 541-884-3184 and get the quality care and peace of mind you deserve.
Hitson Electric Motor Repair
Hours: Mon-Fri 8am-5pm
We accept Cash or Check